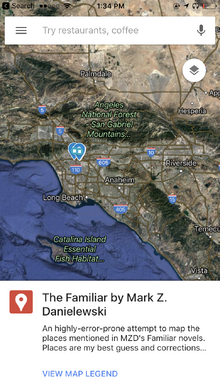 A Google Map started and populated by members of The Familiar Book Club on Facebook as part of its inaugural read-along of MZD's Familiar, volumes 1-5.
Click here to explore or contribute!
Couple of disclaimers:
Launched July 4, 2017, edited as we read our way through the series.
Locations haven't been verified by Mark Z. Danielewski.